Volunteer Essentials
Welcome to the great adventure that is Girl Scouting! Thanks to volunteers and mentors like you, generations of girls have learned to be leaders in their own lives and in the world. Have no doubt: You, and nearly one million other volunteers like you, are helping girls make a lasting impact on the world.
This new digital edition of our Volunteer Essentials guide is designed to support busy troop leaders on-the-go. You can easily find what you need to get started on your Girl Scout journey and search for answers throughout the troop year. 
Think of Volunteer Essentials as your encyclopedia to Girl Scout volunteering: it's here when you need it, but there's no need to read it all today.
Get started by browsing through these sections: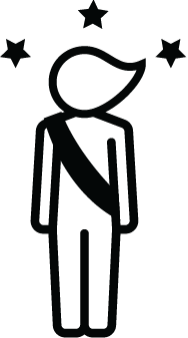 New troop leader? Start here. We've got you covered: the best place to learn your way around is to attend a Basic Leadership Training. You'll receive personalized help and access to council resources that'll make setting up your troop easy.
Whatever your volunteer position, your hard work means girls will embark on new adventures, make friendships that last a lifetime, and deepen their connection to their community and the world. We're calling on all members of society to help girls reach their full potential, and you've answered that call. So thank you, from the bottom of our hearts!
Can't find an answer to your question in this document? Just want to talk through an idea with someone? Need inspiration? Not sure of next steps? Don't be shy! The Leadership Development Specialists in the Girl Experience Department are standing by to offer inspiration, untangle red tape, and provide best practices and resources.
Gina Dandrow, gdandrow@gshnj.org, 908-518-4410 | Kay Stephenson, kstephenson@gshnj.org, 908-947-1727
Need help with troop administration, submitting forms for finance or travel or special events? Looking for guidance on registration, recruitment, placement, or other troop or service unit business? Get to know the team from the Membership Department that covers your community.