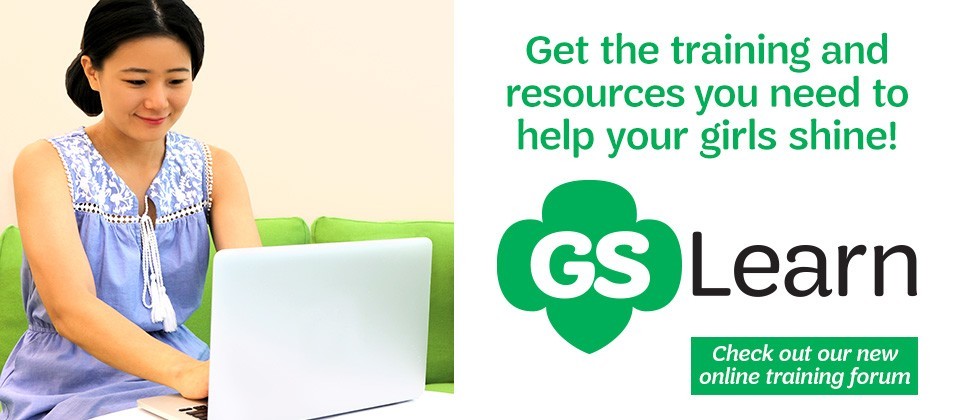 gsLearn
Girl Scouts Heart of New Jersey is excited to introduce gsLearn—an online training platform for our volunteers. Access courses on-the-go, track your progress, and more by signing into your MyGS account and clicking on gsLearn.
Note: You must be a registered member with a background check and a valid email address to access gsLearn. If you do not see the gsLearn option after logging into MyGS, contact Member Support at (908) 518-4400 or info@gshnj.org for assistance.
Trainings Available in gsLearn
Successful Leader Learning Series
Level Training
Mandated Reporter Training
Be Prepared: Virtual Troop Meetings
Zoom for Volunteers
Facilitating Virtual Troop Meetings
Bronze Award Training
Silver Award Training
Outdoors and Overnights Step 1

Volunteer Toolkit Tutorials
Service Unit Training: Developing & Growing the SU Team

Service Unit Training: Effective Meetings

Service Unit Training: Goal Setting and Planning

Service Unit Training: Leading Effective Digital Meetings
Questions about gsLearn? Contact training@gshnj.org.