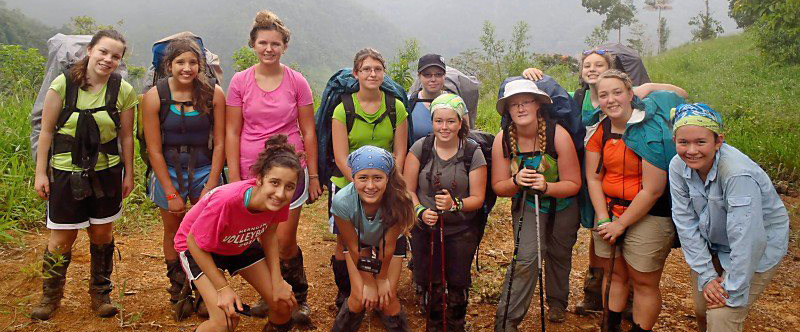 Travel
If there's one thing Girl Scouts love, it's traveling. From the field trips they take as Brownies to the global adventures they go on as teens, exploring different places and cultures is an important part of scouting.

Whether you're touring space camp in Alabama, taking in a Broadway show in New York City, or visiting the birthplace of Girl Scouts' founder, Juliette Gordon Low, in Savannah, Georgia, there are a ton of ways you can experience all that our country has to offer.
Where can you go as a Girl Scout? We're glad you asked. You have the opportunity to travel to places like China, Costa Rica, Switzerland, Patagonia, Peru, Scotland, Germany, Mexico… the list goes on!

If you're wondering how to pay for it all, don't fret. Money earned from selling Girl Scout Cookies through our Cookie Program is often used to help finance travel opportunities.
How far will your Girl Scout experience take you? That's up to you!
Check out where we're headed next!