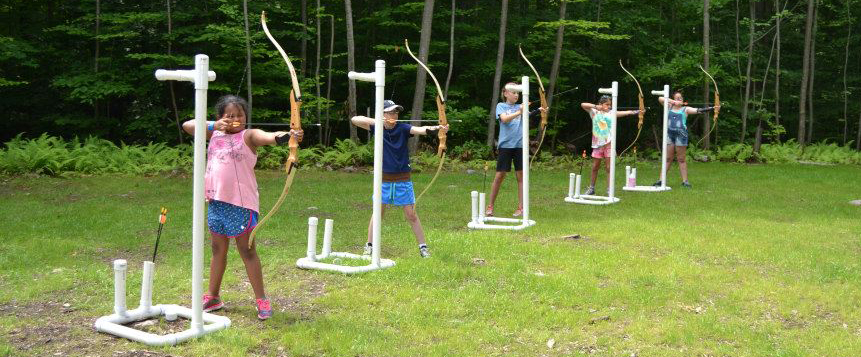 Camp and Outdoors
You live in a world of screens—smartphone! laptop! TV! tablet!—and sometimes you just want to get away from it all. We completely understand. Girl Scouts is here to help disconnect a bit and to grow a love for the great outdoors.  

You'll develop the kind of outdoor skills it's hard to get anywhere else. Skills like building a campfire, pitching a tent, or canoeing across a lake.

What do you think about adding some horseback riding, rock climbing, and archery to mix? And then let's round things out with a ropes course, some zip lining, and maybe a week-long back-country trek. Participating in fun activities outside will show you how much fun it can be to unplug and explore the world around you.